There are still some street numbers around town that could provide confusion or delay in an emergency.
If you have only one side of your mailbox numbered, remember that the emergency vehicle might be coming from the other direction, especially if Hermon units are tied up and relying on mutual aid to respond to your emergency. Sometimes those delays can be life or death, so please try to make your address easy to find.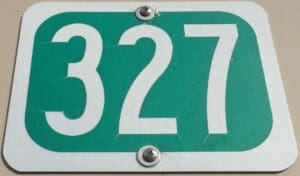 Installing them facing in both directions, are the standard that you should meet.
Reflective green address signs are available through the Town Office.